Credit Checks and Verifications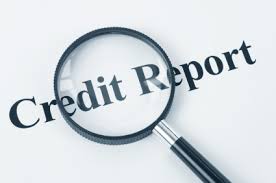 In the economic climate that we live in and do business in we have no choice but to have the following information to our disposal. In the event that you need to appoint a new staff member it is standard practice to check the criminal record and financial back round of your new incumbent.
If you are in an industry where your clients are requesting to open a credit facility from your company it would be feasible to check the application with ITC and or adverse payment checks.
We can now offer these services to you. You will apply for this service with our company and pay a once off administration fee. Thereafter you will request which type of reference check or verification it is that you need at a very minimal rate. A written report will then be send to you. For further information please do not hesitate to contact our offices to obtain your price list.
1. Credit (ITC) checks
2. Adverse Payment Checks
3. Traces
4. CIPRO Checks
5. ID verification
6. Drivers License Verification
7. Criminal Checks (no finger prints)
8. Listing/De-listing of adverse payers
9. Director Searches
10. Bank Code verification
11. Deeds company/individual
12. Property valuation - suburb report
13. Academic Qualifications
14. Number Plate inquiry
15. Marriage search
16. Matric SA